Most work is done the same day, in customer's home. If the television or appliance has to be taken to the service center for further diagnostics, please allow 1-2 business days to be provided the estimate. If part(s) are required to complete the repair it may take between 3-5 business days depending on the parts availability.
Repair Warranty
ONTECH FORCE, LLC provides a 30-day labor and a 90-days parts warranty for any inshop or inhome repair
Parts Warranty
ONTECH FORCE, LLC. will replace any malfunctioning parts that were placed inside the television or appliance unit. Only parts that have been replaced by us have a 90-day warranty. The warranty only applies if parts, which ONTECH FORCE, LLC. replaced, are the cause of the malfunction.
We order parts with your consent after a diagnose (Tech's visit or phone troubleshooting). Some parts can be returned for a restocking fee. Other parts, like electrical parts, often are not returnable. You should be responsible for any fees (restock, shipping) incurred by your agreement to proceed.
Labor Warranty
ONTECH FORCE, LLC. provides 30 days labor warranty only for part(s) that were replaced by ONTECH FORCE, LLC.
Our warranty does not apply in the following cases:
If the TV has been damaged or tampered with outside of our possession, in cases such as: water damage, physical damage, increased voltage in socket, above room temperature (71° F to 82° F), humidity, etc.

If the TV has been opened by non-qualified personnel.

If there are foreign objects inside the TV including but not limited to insects or rodents and their traces.
Payment Information
We do not share the customer's personal information with anyone else. We pride ourselves in being very confidential.
*No checks! Cash Welcome! Card payments MUST add a 4% to the total.
PAYMENT LINK: https://paypal.me/ONTECHFORCEMI
Home service fee information
All service calls are scheduled on mutual convenience:
There is a Home service fee charge depending on the television or appliance size.

Home service fee must be paid upfront, before any diagnostics are made.

ONTECH FORCE, LLC. handles all pick up and delivery when necessary.

Upon cancellation of any repairs, the Home service fee charge will not be refunded.

All cancellation of appointments must be made 24 hours before the scheduled appointed window*, if the customer fails to cancel within that time; the Home service fee charge is not refunded.

If customer needs to reschedule an appointment, he/she must call minimum of two (2) hours before the appointed window*.

If the customer decides to reschedule the appointment AFTER MISSING THE PREVIOUS APPOINTMENT, the additional charge will be the minimum rate of $30 along with the previous Home service fee charge.

ONTECH FORCE, LLC. WILL ISSUE A FULL REFUND FOR THE HOME SERVICE FEE CHARGE ONLY IF THE CANCELATION OR RESCHEDULE IS MADE A MINIMUM OF 24 HOURS BEFORE APPOINTMENT TIME AND NOT PARTS HAS BEEN ORDERED PER CUSTOMER'S AGREEMENT*.
A Technician or representative may call the customer to confirm the Home service fee and give an estimated time of arrival. If the technician or representative is not able to reach the customer they will assume they are not home and the appointment will be canceled. The additional trip will be charged only if the technician or company representative doesn't reach the customer during the appointed window. Please remember that we may or may not call.
Home service fee charges includes:
Trave service fee to your home

Troubleshooring and diagnostic fee

Pick up and delivery based on the technicians decision

If we need parts we will come back to you as many times as needed with no extra charge
Travel service fee starts from $75 in the city (pay for technician driving to your house, gas, car, insurance, expenses, etc) plus diagnostic fee (see below):
Type

Size

Cost

LCD/LED

39" to 49"

$45

LCD/LED

50" to 60"

$55

PLASMA/LED/LCD

42" to 49"

$55

PLASMA/LED/OLED

50" to 59"

$60

LCD/LED/OLED

60" to 69"

$70

LCD/LED/OLED

70" to 79"

$99

LCD/LED/OLED

80" to 89"

$129

DLP/CRT-Projection

$129

APPLIANCE REPAIR

please call

# If extra Technitian is required - $75 each
** HOME SERVICE FEE MUST BE PAID IN ADVANCE!!
# If customer cannot provide access to the television set, or cannot aid the Technician in moving it to a reasonable working space, the extra technician charge will be applicable. Only in the case of televisions over 60" will the extra technician charge be considered. Dismounting the television is solely the customer's responsibility, and is not included in the labor charge. If the customer does not wish to personally remove the television, the appointment may be rescheduled, and the extra technician charge may apply.
Book appointment for in-home service: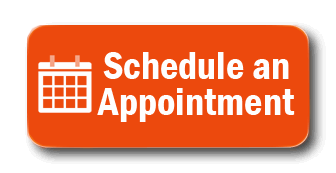 If you have any questions please, feel free to call us. We will be glad to help. Phone: (734) 728-TECH